Atomstack is an online retail Store. The goal of Atomstack.net is to break down obstacles to digital manufacturing and create fresh tools for creativity. They make an effort to offer our consumers the most user-friendly yet reliable products. They make every effort to make it simple for our customers' original ideas to become reality. Whatever obstacles you've encountered in your project, don't worry; we've got you.
They are an engineering company that specializes in creating diode laser engravers. Also, the website offers special discounts on your favorite items just use the Atomstack promo codes to get the discounts!
Product Description
Below are some products that may help you purchase your favorite item from their website
Atomstack Ultra-thin Laser Cutter & Engraving Machine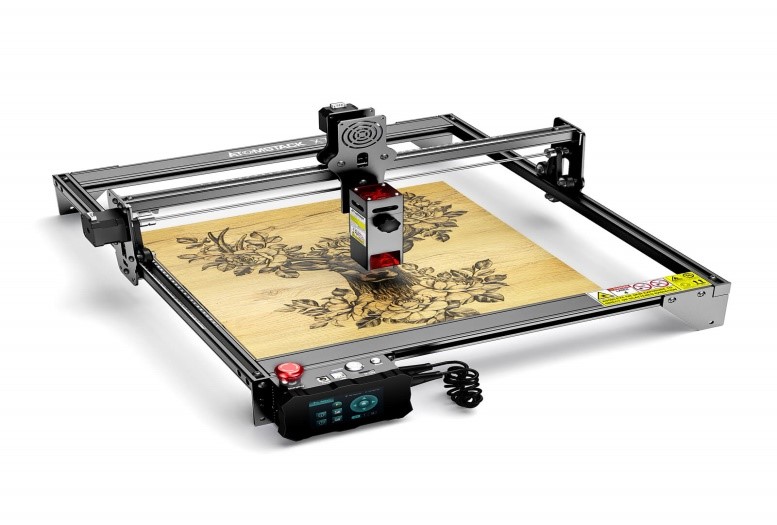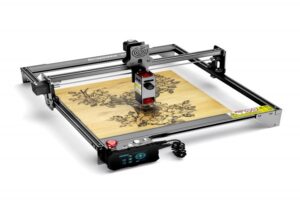 Atomstack X7 40W is an Ultra-thin Laser Cutter & Engraving Machine having amazing features which include:
New filter eye protection acrylic design
You and those nearby do not need to wear goggles; you can also observe the laser engraving because the filter acrylic protective cover filters 97% of the UV light. Reduce the cost of your goggles and the discomfort of wearing them.
It has a solid and easy installation design
The machine's frame is made entirely of an aluminum alloy, which increases durability and enhances engraving quality. The entire construction has been made to assemble quickly; the process typically takes 10 to 20 minutes.
It has an upgraded fixed-focus laser
There is no need to focus the laser before engraving because the new laser's focusing spot is 50% smaller than that of conventional lasers, allowing for simultaneous high-precision engraving and cutting. Compared to the zoom laser, the fixed-focus laser's laser power is more stable.
Broad compatibility
The machine is compatible with several advanced engraving programs, including LaserGRBL and LightBurn, which run on Windows XP, Windows 7, Windows 8, Windows 10, and Windows 11. LightBurn supports the Mac operating system, and the engraving file formats NC, BMP, JPG, PNG, and DXF are all supported.
Accurate scale lines on the axis
To enable speedy length measurement, accurate scale lines are present on the X and Y axes. Your different engraving needs can be satisfied by the 410x400mm broad area engraving interval.
Laser with a knob
The height of the laser may now be adjusted more quickly and easily with the new type of laser with a knob.
Support offline engraving
Configure the terminal control panel to support offline engraving so you may perform engraving work whenever and wherever you choose, free from computer constraints.
Atomstack Quad-Laser Engraving and Cutting Machine Built-in Air Assist System

The Atomstack X20 Pro is without a doubt the most potent diode laser engraver right now. It has the first quad-core laser module in the world. The X20 Pro is the undisputed master in the field of engraving and cutting thanks to the coupling of four 6W lasers into a 20W super laser.
It is the First Quad-core Diode in the World to Laser 8mm Acrylic Cutting and 12mm Solid Wood Cutting in One-Pass.
It has even 0.05 mm-thin sheet metal that can be cut with it.
A Powerful air assist kit is built-in.
ATOMSTACK A5 PRO 40W Laser Engraving Machine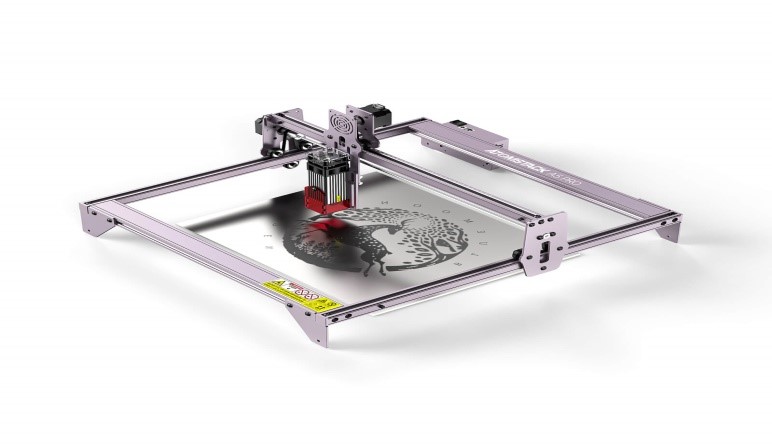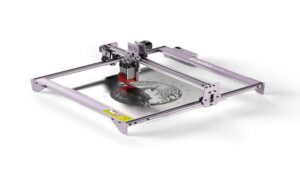 New design for eye protection
The laser protective cover perfectly shields your eyes and blocks 95% of UV rays. Without wearing eyewear, you and those nearby may observe laser engraving in action.
Sturdy and straightforward to assemble the structure
The full-metal construction makes the machine more stable, lessens machine vibration, and increases engraving accuracy. The entire building has been made to assemble quickly; the process typically takes 10 to 20 minutes.
Set-focus laser
The focal length of the laser is fixed, so there is no need to twist the lens to focus. To begin carving, simply slide the lens up and down toward the surface of the object.
Broad compatibility
The machine is compatible with various advanced engraving programs, including LaserGRBL and LightBurn, which run on Windows XP, Windows 7, Windows 8, Windows XP, Windows 10, as well as Mac OS X. The engraving file formats supported by LightBurn include NC, BMP, JPG, PNG, DXF, and others.
Atomstack P9 M40 40W Portable Laser Machine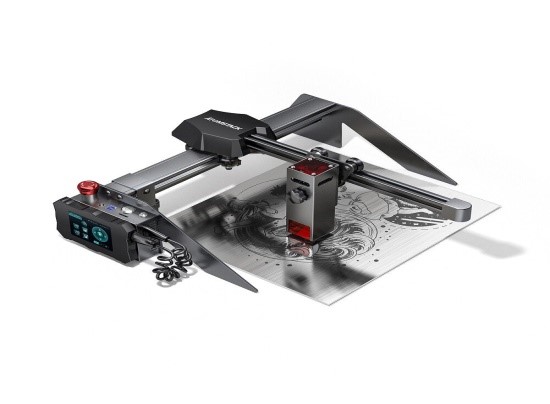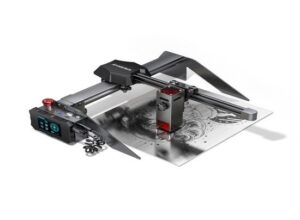 Meet the ATOMSTACK P9 Laser Engraver, a desktop-friendly, professional-grade laser engraver that is both affordable and portable and supports all of your DIY and commercial creations. Additionally, Atomstack Coupon Codes will provide you with amazing discounts, so what are you waiting for? Check out their website and grab your favorite items.
ATOMSTACK is an excellent business partner for all of your production marking needs, from difficult logo design to bulk or offline shop commercial modification! And it gets even better: it can engrave on several novel materials that conventional laser engravers could never handle.
ATOMSTACK Automatic Rotary Roller for Laser Engraving Machine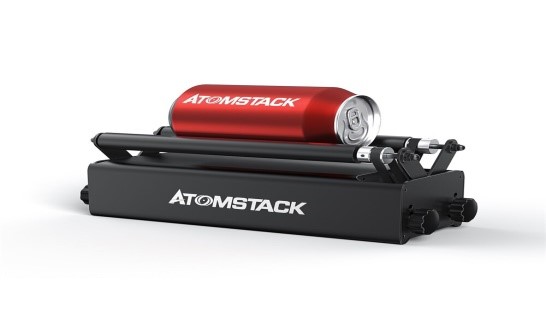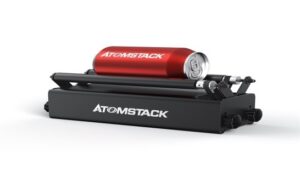 ATOMSTACK R3 24W Automatic Rotary Roller for Laser Engraving Machine has the following features which include:
The engraving diameter can be as small as 4mm, and the diameter can be modified in 8 stages.
It has a Timing belt without adjustments and a concentric design.
Safe and stable all-metal structure
It has a closed design, safer because the motor is hidden.
An unlimited length of etched objects, no obstruction, and a roller protruding design.
It has a Rubber roller made of a single piece with a hardness of up to 70A, better friction, and more steady engraving.
Longer cylinders, smaller diameter cylinders, over-length plate engraving, and over-length plate cutting are all examples of engraving.
95 percent of the engraving machines on the market, such as ATOMSTACK, NEJE, Artur, Two trees, etc., are compatible with linear speed.
After unpacking, the item is ready for use without installation or adjustment.
It has models that apply including portable and frame engraving machines.
Wrap up!
What's important is that you try to do something, because taking an action is always better than doing nothing. You get better results and see where you want to focus next time. Take a look at the website, see our products and start building your idea.
The following are some products that may help you in your purchase decision. All of these mechanical products are safe for human use, so visit their website to find out more.